Tiger Moth Conversion
(2 days)
This course is a must for all potential Spitfire Pilots it will teach you the finer points of Tailwheel flying.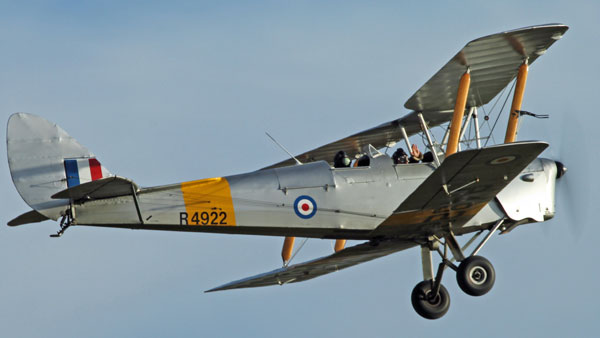 Aim : To finesse your Tailwheel skills and enhance your understanding of Tailwheel/skid flying.
Ground School : Approximately 5-10 hours
Flight Training : 5 hour DH Tiger moth
Cost £2795
Course pre-requisite: Current ICAO PPL and Medical
Notes : As with all flying training the courses, the syllabus hours are a guide only and some pilots may require additional flight training and ground school. Successful completion of this course would require previous tailwheel experience or attending our tailwheel conversion course prior to embarking on this course.
Classic Wings Spitfire Training Courses
Booking Information
FOR MORE DETAILS CALL CAPTAIN BARRY HUGHES ON 01255 424671 OR EMAIL barry@classic-wings.co.uk