A unique, family run business, operating at Duxford for over 25 years.
We restore and maintain all of our own aircraft with dedicated attention to detail and we pride ourselves in offering a more personal service to our customers
We operate between March and October, catering for people of all ages and abilities to ensure enjoyment for all that attend
With over twenty  five years experience running such activities, there is no better alternative
DUXFORD AND CLASSIC WINGS
IWM Duxford could be described as the "Mecca" of vintage aviation. Built in 1918 as a training base for the newly formed Royal Air Force (RAF) Duxford has had a long and exciting history as a training station between the wars and as a fighter station for both the RAF and the American Air Force in World War Two. After the departure of the RAF in 1961 it gradually developed as a centre of excellence for the restoration and flying of classic and vintage aircraft.
It was against this background that Classic Wings was formed some 25 years ago to operate pleasure flights for the general public. Two genuine vintage aircraft, a Tiger Moth and a Dragon Rapide, were put into service. They proved to be an immediate success and the fleet has gradually increased, so that this year we will be operating no less than 3 Dragon Rapides and 4 Tiger Moths. Over 9000 guests from all over the world flew with us last year so the fleet will be kept very busy.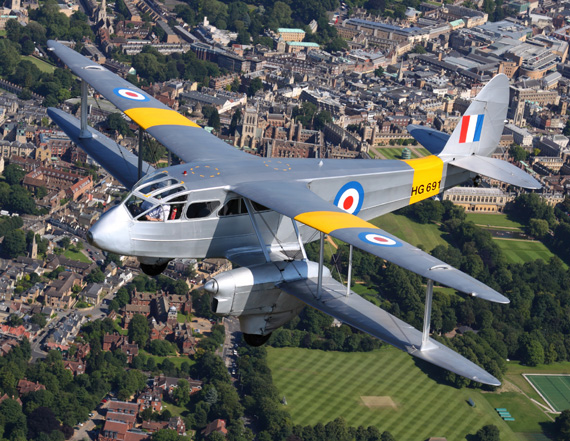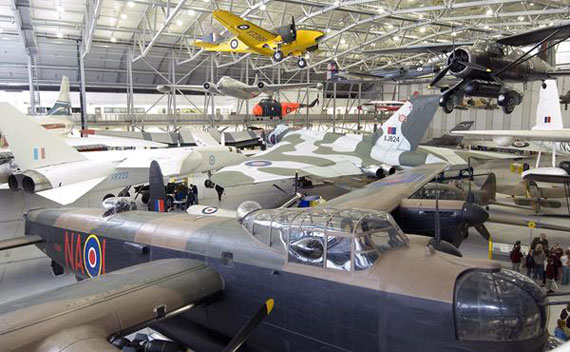 Our history at Duxford is one of continuous improvement and the next phase was the introduction of the Harvard advanced trainer which has proved very popular. However the icing on the cake has been the ability to offer a 30-minute introduction to the delights of flying in a two seat Spitfire. This programme has been a runaway success and has literally "ticked the box" for a large range of guests of all ages and backgrounds.
As you can imagine this keeps our aircraft and pilots pretty busy but over the years they have appeared in feature length movies and more recently in TV programmes such as Foyle's War, Britain from Above, Restoration Man, Castles in the Sky, Dr Who and the One Show.
Our talented and enthusiastic in-house team of engineers and mechanics to keep the fleet in the condition required for commercial operations and They are particularly proud of the fact that all of the last 5 completed restorations have been in authentic RAF colours, which fit well with the Duxford ethos.
As a family run business we are delighted to have been able to provide an aviation experience for so many guests over the years while other companies have fallen by the wayside. However this is in no small part due to the wonderful setting of Duxford itself. Although the Airspace and newly refurbished American Air Museum help to establish Duxford as the premier European aviation museum, both naval and military historians are catered for with exhibitions of their own. Not for nothing did the marketing people say "we bet you can't do it all in a day" .
There are 85 acres of exhibitions to see at Duxford, so when you come for a flight with us at Classic Wings you get the chance to see all this too as entry is free to our voucher holders, and half price for accompanying friends and family.
At Duxford you can see hundreds of aircraft, including Concorde, Spitfires, Lancaster, Mustang, the Blackbird, the B17 Flying Fortress and many, many more. Duxford is steeped in history and the different exhibitions available all tell their different stories. There really is something for everyone.